Summertime can be a bit of an entertainment desert; there just isn't a whole lot of great new stuff coming out on a weekly basis. And I get it – people aren't at school or work, stuck in their usual routines, praying for a minor distraction in the form of a song. People are with their families going to Wally World; they're at the beach eating ice cream sandwiches and trying not to look at that old fat dude wearing a Speedo a few paces away; or maybe they're outside washing their cars while listening to some throw-back tunes on the radio (some Don Henley or Bow Wow Wow, anyone?)
But, good news, music lovers! Fall is coming and so are a ton of highly anticipated new albums! Sure Taylor Swift just announced the other day that she'll have a new album out in November, which I'm sure will just be the bee's knees, but what else should you have on your radar? Here's what I'm excited about…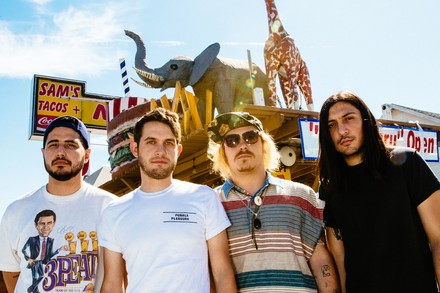 8/25
together PANGEA – Bulls and Roosters 
Like a punch in the face comes the new together PANGEA album, Bulls and Roosters. Upon hearing "River" from one of their prior albums (Badillac), I was completely hooked on this LA-based garage punk trio's sound. It's fun, it's catchy, and it's excellent pysch-up music for when you're getting ready to fight the good fight (or like, commute to the office). Check out their hilarious new antics-filled video for "Better Find Out." Hot damn that's some solid riffage! The band sets out on the road this September and October, so be sure to check out these hooligans live.
8/25
The War on Drugs: – A Deeper Understanding
A lot of fuss has been made lately about psych rock band The War on Drugs ("the War on Drugs is, to my ears, the best American 'rock' band of this decade; it is certainly the one that makes the genre feel most alive" stated Amanda Petrusich in a recent New Yorker article. That's quite a claim there, fancy schmancy New Yorker magazine! However, if WOD's previous albums are any indication, their upcoming A Deeper Understanding will indeed live up to the hype and be filled with dreamy, laidback guitar-driven melodies. Check out their lead single, "Pain."
9/1
The National – Sleep Well Beast
There are few things that get me really excited: 1) Cookies from Levain Bakery, 2) Waking up and realizing it's Saturday, and 3) New albums from the National. For critics of the National who say "all their songs sound the saaaaame": You sound like a whiner and you're also kind of accurate. But hey, why mess with such a good thing?!
9/22
The Killers – Wonderful Wonderful
I will never not get tickets to see this band live. Brandon Flowers is one hell of a frontman, especially when it comes to such classics as "All These Things That I've Done" and "When You Were Young." And to those of you out there who claim to listen exclusively to bands no one else has ever heard of (I'm lookin' at you, Bushwick), you know that deep down you really love the Killers too. ADMIT IT. Anyway, they've got a new album coming out next month called Wonderful Wonderful, so get excited!!!!!!!!!!!
9/29
Jessica Lea Mayfield – Sorry Is Gone
I originally came to know of Jessica because I'd heard she recorded her debut album at the Black Keys' Dan Auerbach's home studio. Muy impresionante! After seeing her live at Bowery Ballroom back in 2011, I remember thinking that she may be tiny, but damn she's got it. Now on her third album, Sorry Is Gone, the singer's country-tinged indie-pop sound still shines through beautifully on the lead single of the same name.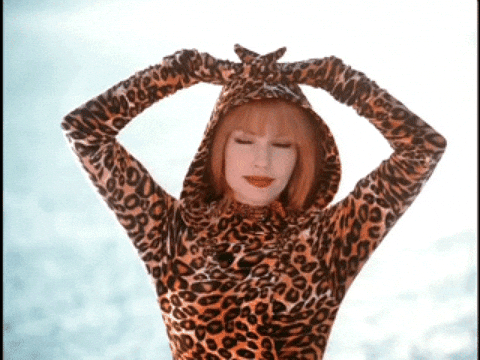 9/29
Shania Twain – Now
Girl, where've you been?! After selling 90 million albums in the 1990's (which includes Come On Over, an album that became the bestselling country album of all time and the top-selling album released by a female artist) she dropped off the map completely. But she's back! And she's got some new tunes. Here's to hoping the songs are good and fans won't be left saying "That don't impress me much." (Sorry guys, I had to…)